With my first career as a nanny and preschool teacher, I went to acupuncture school assuming I would work with children in my practice. However, traditional Chinese medicine schools do not typically offer extensive training in pediatric acupuncture. Although the theories of Chinese medicine can be used with any patient regardless of age, it only took seeing a few kids at my school's clinic before I craved more specialized knowledge.
After graduating from Chinese medicine school, I immediately began a self-guided study course on pediatric acupuncture. Beginning with Shonishin, a Japanese style of pediatric acupuncture that is non-insertive and non-invasive, I learned to utilize a variety of tools that are tapped, rubbed, and pressed gently onto the child's body's surface. I also garnered valuable expertise during workshops and classes taught by Robin Green, L.Ac., whose practice is dedicated to treating kids. With the confidence and skill gained during my post-graduate studies, I am now treating more and more kids in my practice and loving it!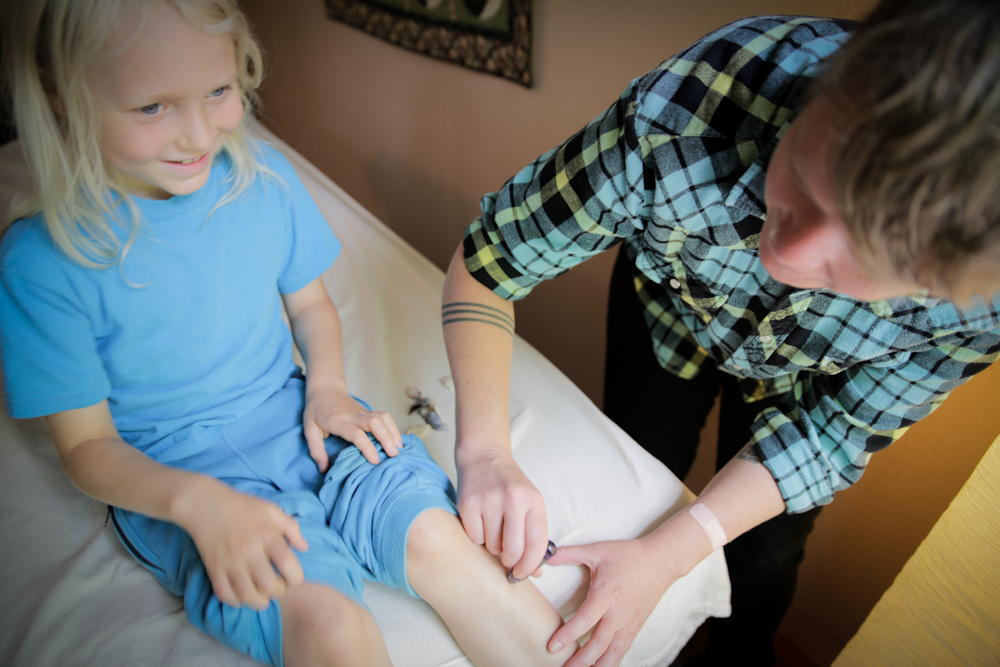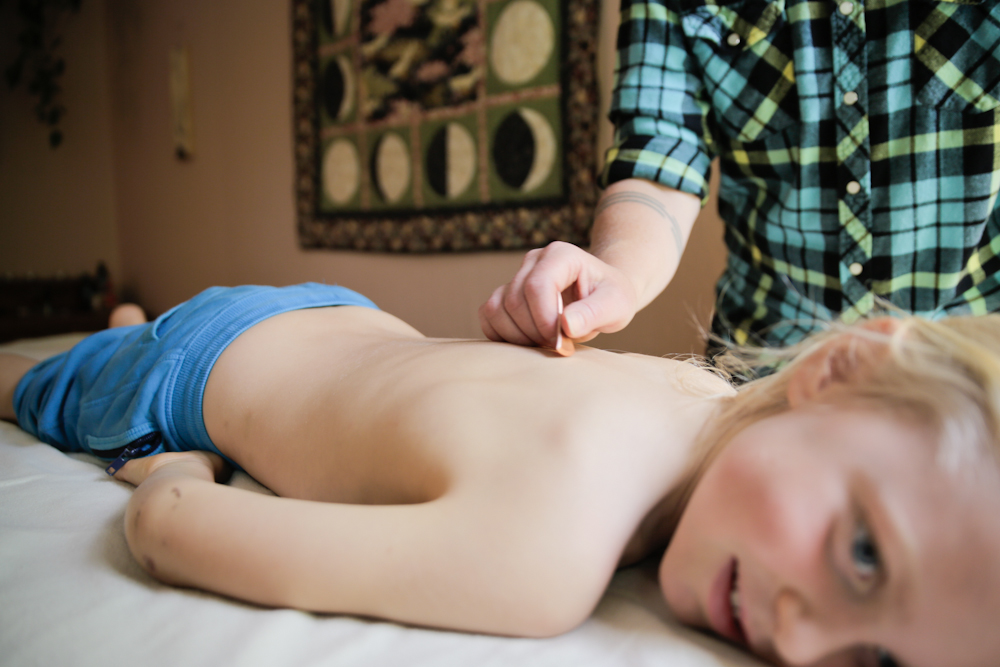 When treating children, I always work hard to partner with parents to advocate for their child's health. In addition to treatments, we might also discuss using Chinese herbal medicine tinctures and implementing dietary suggestions for better health overall. With babies and younger children, I only use non-insertive techniques; however, with older children, I will sometimes use acupuncture needles.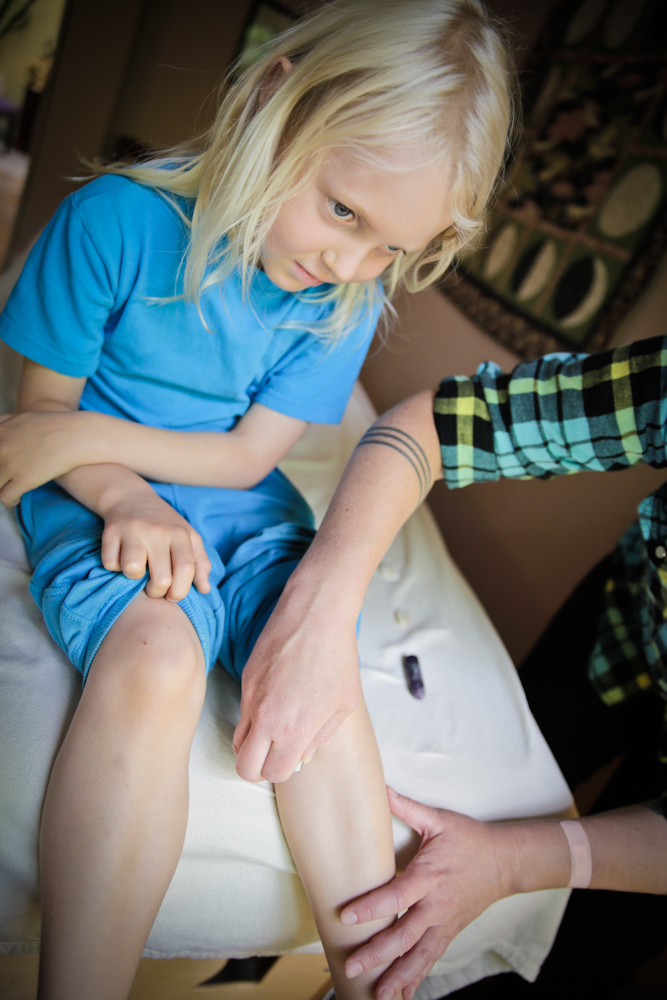 Kids often participate, if not lead, their own healing process as they choose which shell or crystal or traditional Japanese tool we will use during their treatment. Time and again I have witnessed kids naturally taking charge of their own healing, even at early ages, which is so amazing to see.
Common issues that can be effectively treated:
digestive issues (e.g., food allergies, constipation, diarrhea, stomach pain)
sleeping issues (e.g., insomnia, nightmares, bedwetting)
allergies
stress
behavioral issues
asthma
cough
eczema or other skin conditions
ear infections
anxiety/depression